The Force Cast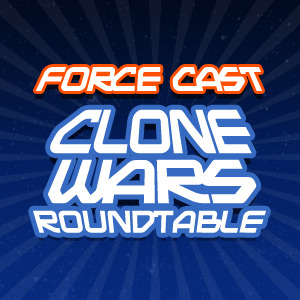 Last Tuesday I was asked to join again in a round table discussion on the Star Wars Fan Podcast the ForceCast. Now I'm sitting here listening to us discuss last week's episode of the Clone Wars titled "The Zillo Beast Strikes Back".
You can hear this special roundtable podcast as well as the weekly ForceCast and the IndyCast at www.ForceCast.com.
Special thanks go out to Jason Swank and Jimmy Mac for asking me to be on the show as well as our other guests Eric Geller and "Jovial" Jay Shepard.
[audio:http://media.libsyn.com/media/tfn/ForceCast_042210_CWRT_ZilloBeastStikesBackREV.mp3]
by