Pit Crew
Last Oct. at Star Wars Fan Days I had a jumbo sized post card that I gave out to the fans for free. Â I made 100 cards and they went pretty quick. Â The title of the card was "Uh Oh Oola".
 
Back in March I was giving away Free Sketch Cards (MAN! Â I should be charging for this stuff!) on the RebelScum forums. Â One of the winners of the sketch cards requested the Gammorean Guard character from Return of the Jedi, and then went on to commission three more cards.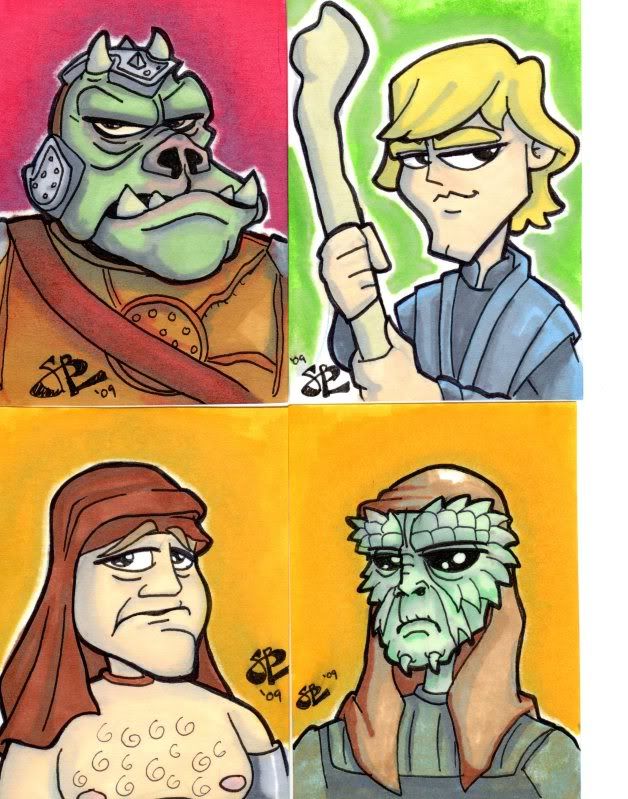 It turns out that Brandon had a master plan for all of these pieces to be matted and framed together.  It looks great! Thanks for the photos of the final project.
 
by